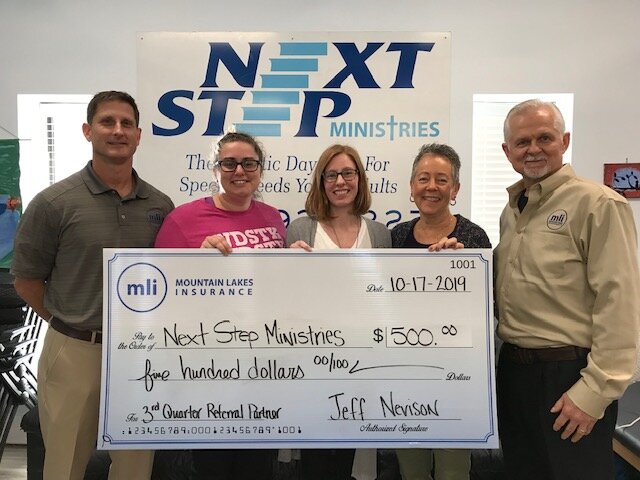 Services
with purpose
We are a 501(c)3 non-profit that seeks to change the lives of individuals with cognitive and physical challenges through programs that reinforce their inclusive place in society.
Our range of services provide a safe, constructive environment for clients to grow as individuals while learning more about the world around them.
Volunteering provides the community a chance to contribute while learning the unique experiences our clients live with.
As a service-oriented organization, we rely heavily on donated supplies to continue our work and minimize costs. You can make a difference by donating these supplies.
Here you find our Newsletter Archive as well as news about Next Step. Sign up for updates and read about our continued growth.
Public Google Calendar

View and Subscribe to our Public Calendar in the lower right corner to receive our latest dates.